Coronavirus disease (COVID-19) is an infectious disease caused by the SARS-CoV-2 virus. Most people who fall sick with COVID-19 will experience mild to moderate symptoms and recover without special treatment. However, some will become seriously ill and require medical attention.
In Ghana, Covid-19 fatalities that resulted in death, according to Ghana Health Service, 1,457 and 168,007 total confirmed cases. There have been 166,267 total recoveries and 18,396,070 vaccinations done nationwide as of July 29, 2022.
Ada Foah, the district capital of Ada East, having a population of 76,411 with 37,034 males and 39,377 females, is recorded to have a high vaccine hesitancy rate which is much attributed to socio-political division among the residents and misinformation by local political leaders.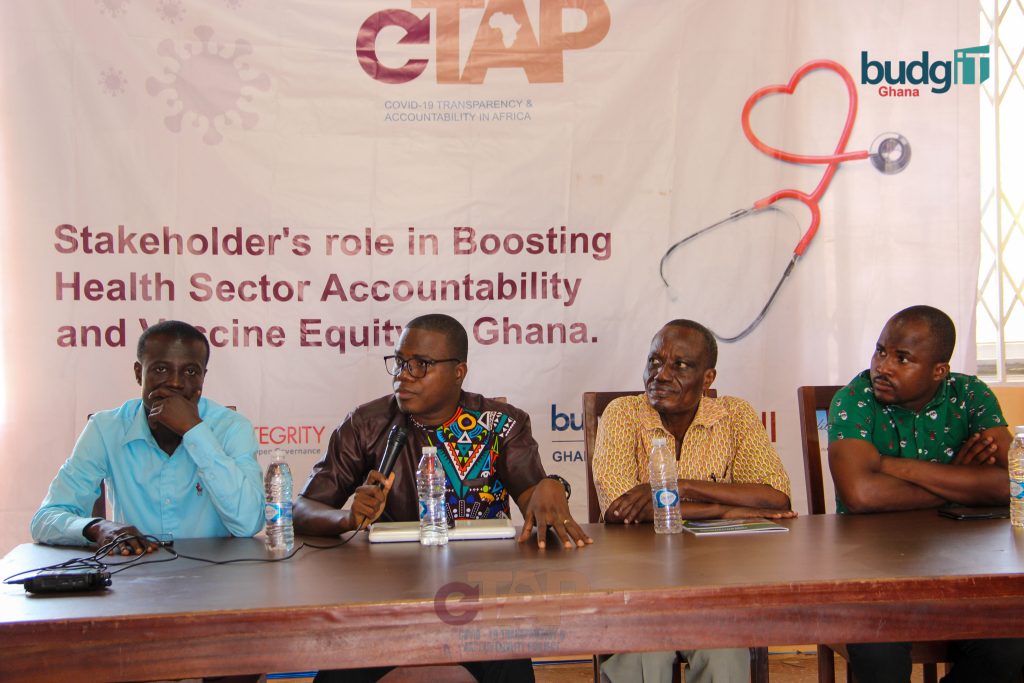 In his opening remarks, the Chairman of the Ada Foah CTAP Town Hall meeting, Mr. Hushie Lawer, a development practitioner and tutor for Ada Songor Advance Forum (Non-Profit Organization), emphasized the need for every citizen to take stock of their lives and ensure accountability in governance. He indicated that one key stakeholder in the municipality is the healthcare service; thus, residents should pay close attention to their engagements. He further stated that the role of every citizen is tied to the theme for the CTAP Town Hall meetings, which is "Stakeholders' role in boosting health sector accountability and vaccine equity in Ghana."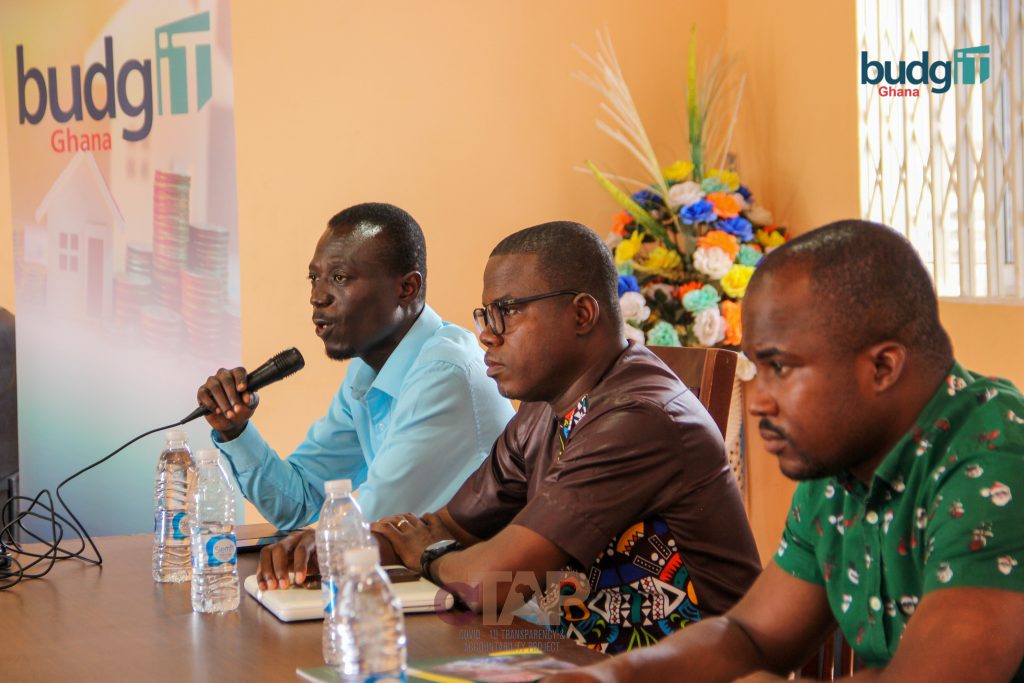 During the open discussion phase, the moderator of the town hall meeting, Ms. Jennifer Moffatt (Communication Lead – BudgIT Ghana), encouraged the residents to be candid as possible in their submissions.
Mr. Julius O. Amesimeku, a legal practitioner and administrator for Volta Revival Organization (Non-Profit Organization), spoke on the different legislative and executive instruments as well as other legal frameworks that were used to contain the spread of the corona virus, which include but are not limited to restrictions on movement, closure of some public places and institutions, social distancing, obligatory testing for travelers and imposing the compulsory use of nose masks and hand sanitizers before admission into public places. In his statement, he stressed that report on his desk indicates that Ada East and West Districts are among the Districts adamant about taking the covid-19 vaccine.
What is more, the irregularities surrounding the administration of the vaccines also dimmed people's interest in taking the vaccine because they felt maligned and discriminated.
Regarding regards to vaccine myths, some stated that it is believed that the vaccine contains 666 mark of the beast and that it can cause the death of people and anyone who dies after taking the vaccine will go straight to hell. Also, the vaccine is said to cause impotence in men. One participant named Mr. Kumado Tetteh confirmed that his experience after getting the jab was a radical reduction in his libido and no erection for over a month. His partner had to get him some herbal concoction which helped him to rise to the occasion gradually.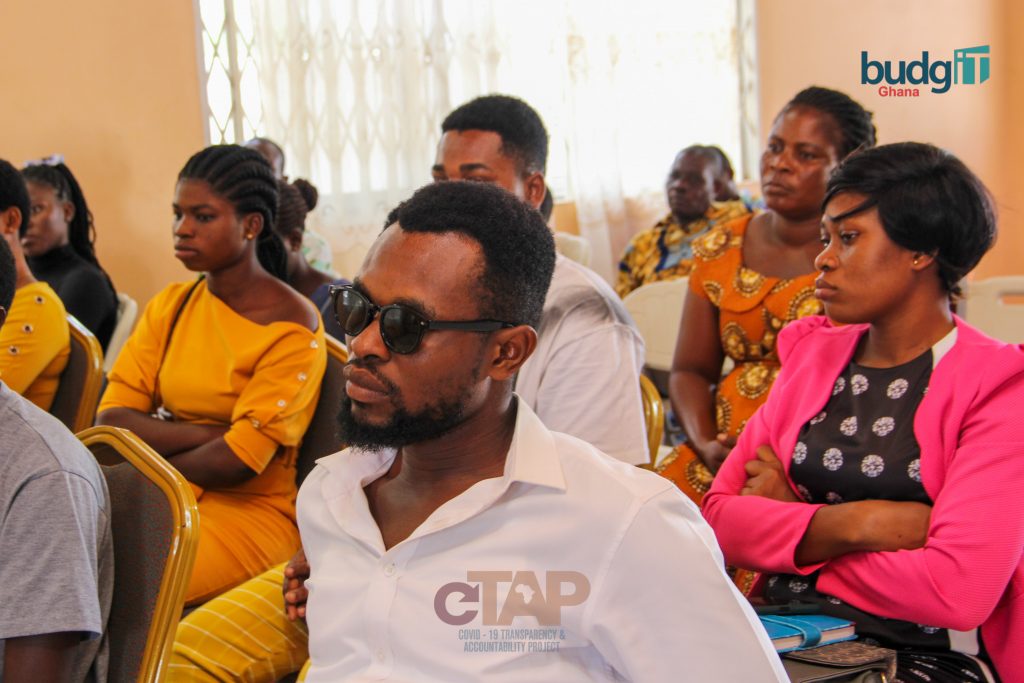 Furthermore, some people believed that the vaccines from the Western Nations were a plan to make the African population sterile, thus their reason for refusing the vaccine.
Moreover, the pandemic adversely affected most students because they missed almost one academic calendar due to the restrictions and banned on public activities. Currently, students in senior high schools automatically promoted to the second year by Ghana Education Service are starting their final year examination by August 1, 2022. Some of last year's students expressed fear because they are yet to catch up on what they missed in the first year.
Madam Josephine Akua Akoto, a basic 3 teacher and a participant of the CTAP Ada Foah Town Hall Meeting, stated that strategies the government employment during the heat of the pandemic include online classes on Ghana Television (GTV) and nationwide radio stations, and access to lesson notes and textbooks for the various schools. She added that Plan International (Non-Profit Organization), running the Making Ghanaian Girls Great Project (MG3 ), after collecting data from their students, donated free flat-screen Televisions, decoders, and satellite dishes as well as provided free installation for all female students whose household did not have any television set  to aid in their studies. When asked if the final year students are ready to sit for the West Africa Senior Secondary Certificate Examination (WASSCE), she stated that it is relative since some parents are more conscious about their wards' performance than others. So definitely, the results will depend on the student's zeal and parents' interest in seeing their children perform well.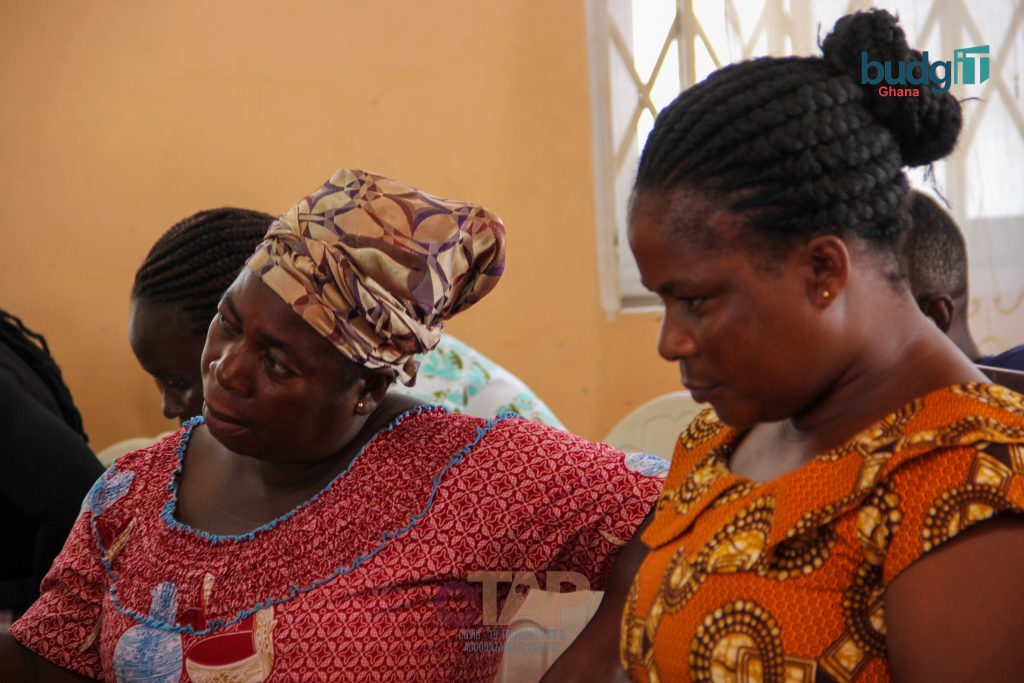 In her submission, the Head of Social Services for Ada East District, Madam Emily Amardjoe, stressed grave concern about the adamant and blatant refusal of residents, especially those in the fishing communities, to get vaccinated.  Her department has been visiting communities with workers from the Ghana Health Service and Community Health Volunteers, but the locals still refuse to take the vaccine. Interestingly, most of the concerns raised by the residents were politically motivated, which has directly impacted and contributed to the vaccine hesitancy in the district.  They believe that covid-19 is a political gimmick, and taking the vaccine means you belong to a particular political party.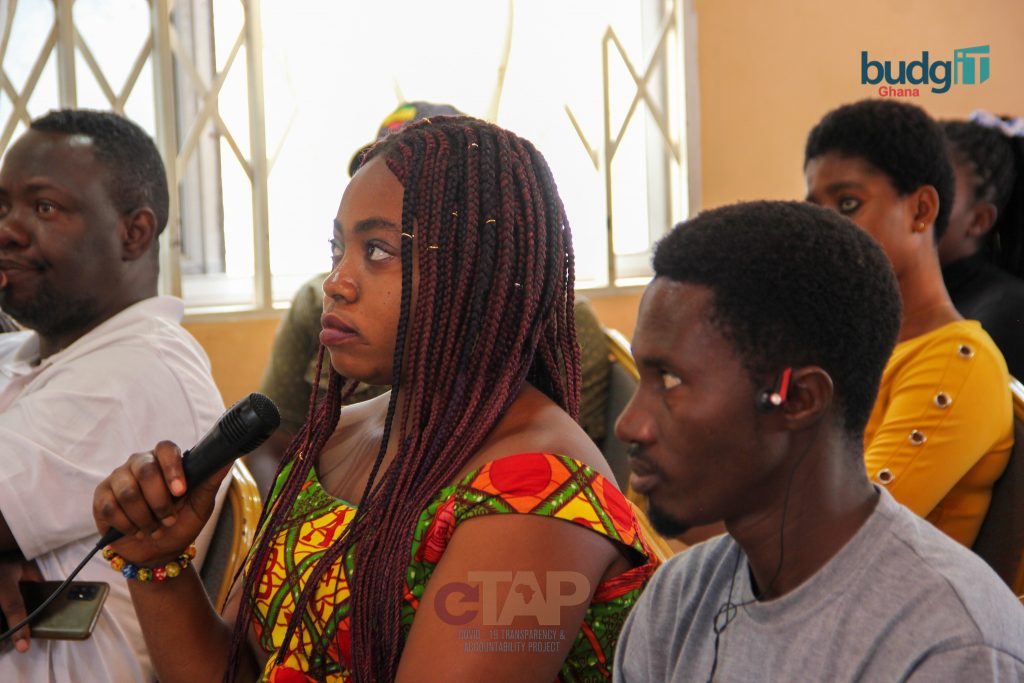 All those present at the town hall meeting have raised dire concerns about the government's covid-19 Emergency Relief Fund (Nkosuo Program) initiative to alleviate the pandemic's stress on Ghanaians' economic activities. None of the participants present received any of the funding even though they applied and submitted all supporting documents.
This has further hindered residents' trust in government, reproduced social divisions, and increased inequality in their town.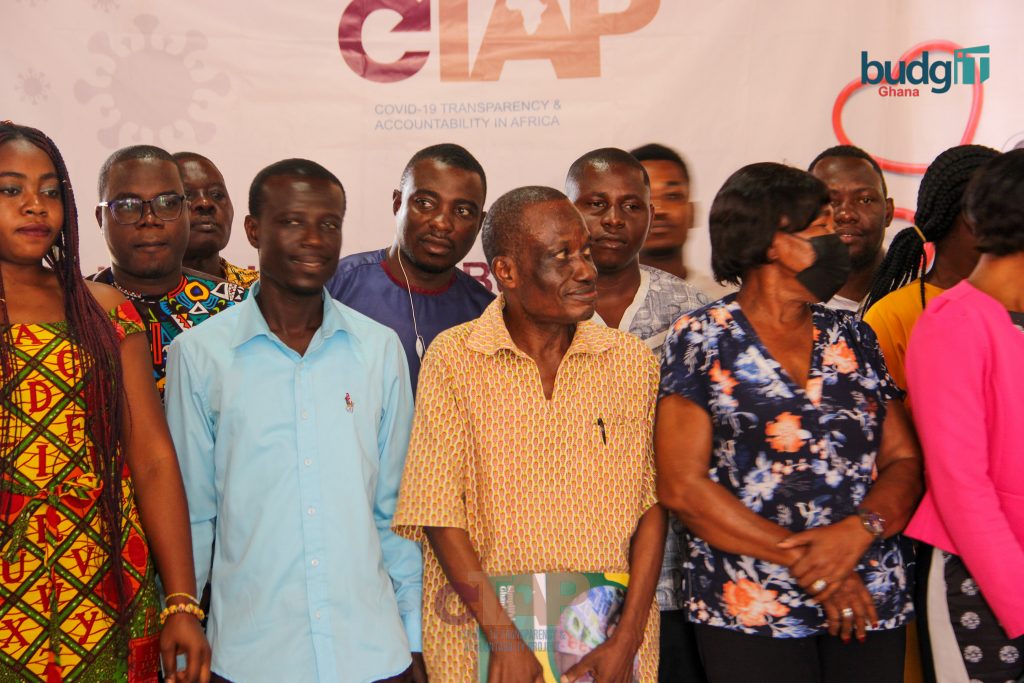 The COVID-19 Transparency and Accountability in Africa Project (CTAP) is a civil society-led effort to bolster citizen engagement, promote change in how governments use public resources and increase the capacity of governments to meet people's needs.
Issues like unlawful procurement, political use of funds and other reliefs, and the diversion of funds into individual accounts led many communities to deal with the hardship of the pandemic in economic and social isolation.