BudgIT Ghana, in collaboration with Twin City radio and other relevant stakeholders in the media, traditional as well as health sectors, converged on an informative town hall meeting at Essikadu Traditional area's Youth Center in Sekondi-Takoradi, on the 22nd of April 2022.
The theme for this gathering generally dealt with accountability within Ghana's health sector. The conversation explored this subject matter through the sharing of ideas for systems of accountability and the more feasible ways we can improve financing for healthcare in Ghana. With regards to the pandemic, issues concerning vaccine equity, vaccine distribution and hesitancy were also brought up during the conversation.
Working closely together with various stakeholders including the famed Apremdohene Nana Egya Kwamina XI, the Queen Mother of Sekondi Traditional area Nana Efua Ahemaa, the Head of Public Health Department at Effiah-Nkwanta Regional Hospital Dr. Esi Gaisie, Development Planning Officer at Sekondi Metropolitan Assembly Mr. Adjei Acheampong and Program Coordinator at Economic Governance Platform Mr. Felix Ankrah, the event proved to be very insightful and successful with over fifty attendants, a majority of whom were traders from the Sekondi Market Women Association.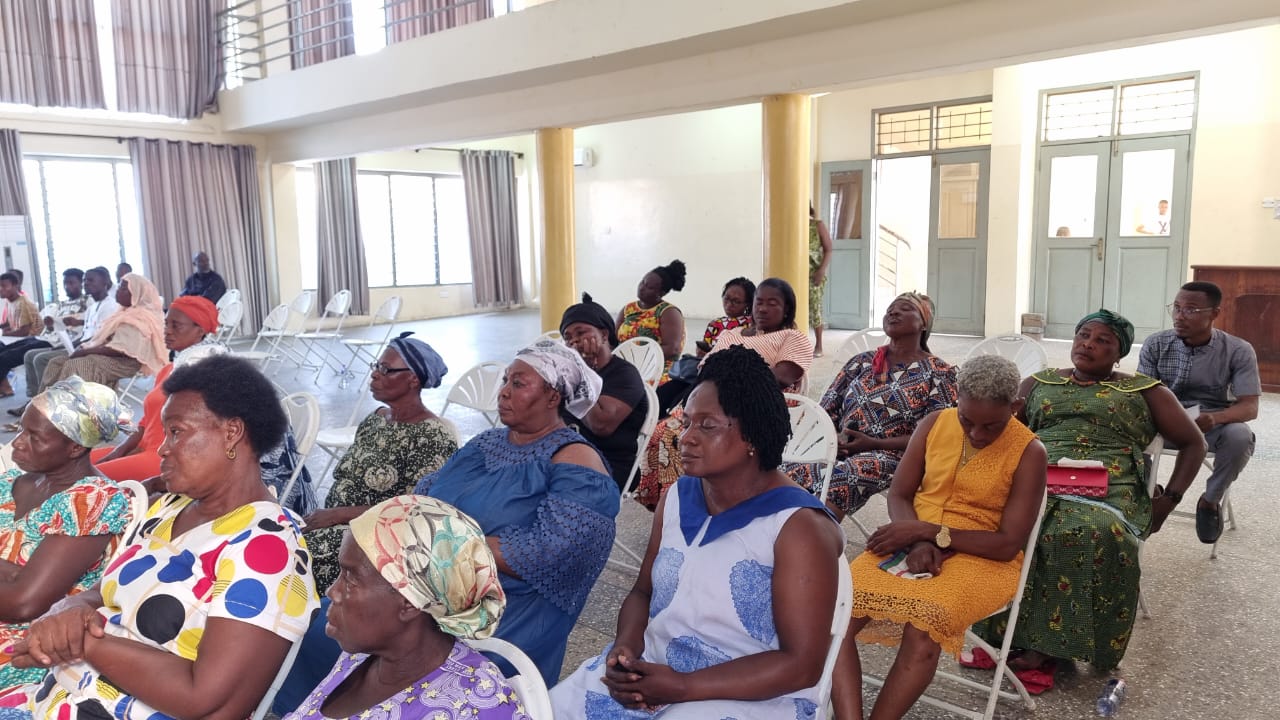 The program began with an initial welcome address by Isaac Kwame Mensah, a member of BudgIT Ghana, as the Master of Ceremonies. Then a brief opening remark by Mr. Felix Ankrah followed. Mr. Ankrah expounded on the importance of accountability in our health sector, referencing the ineffective use of Covid funds during the pandemic. He also spoke on the need for stakeholders to converge like this on a regular basis to deliberate on matters of national interest in their respective areas of specialization.
Dr. Esi Gaisie, Head of Public Health Department at Effiah-Nkwanta Regional Hospital, then gave a brief keynote address, speaking on the importance of CSO's and citizen advocacy groups like BudgIT Ghana.
"It is important to stay vigilant in an era where there are so many stakeholders in the chain of command and no one is really held responsible for corruption or the embezzlement of funds."
Ultimately, in line with the theme of the program, she called on all stakeholders present to ready themselves to fight for transparency in healthcare.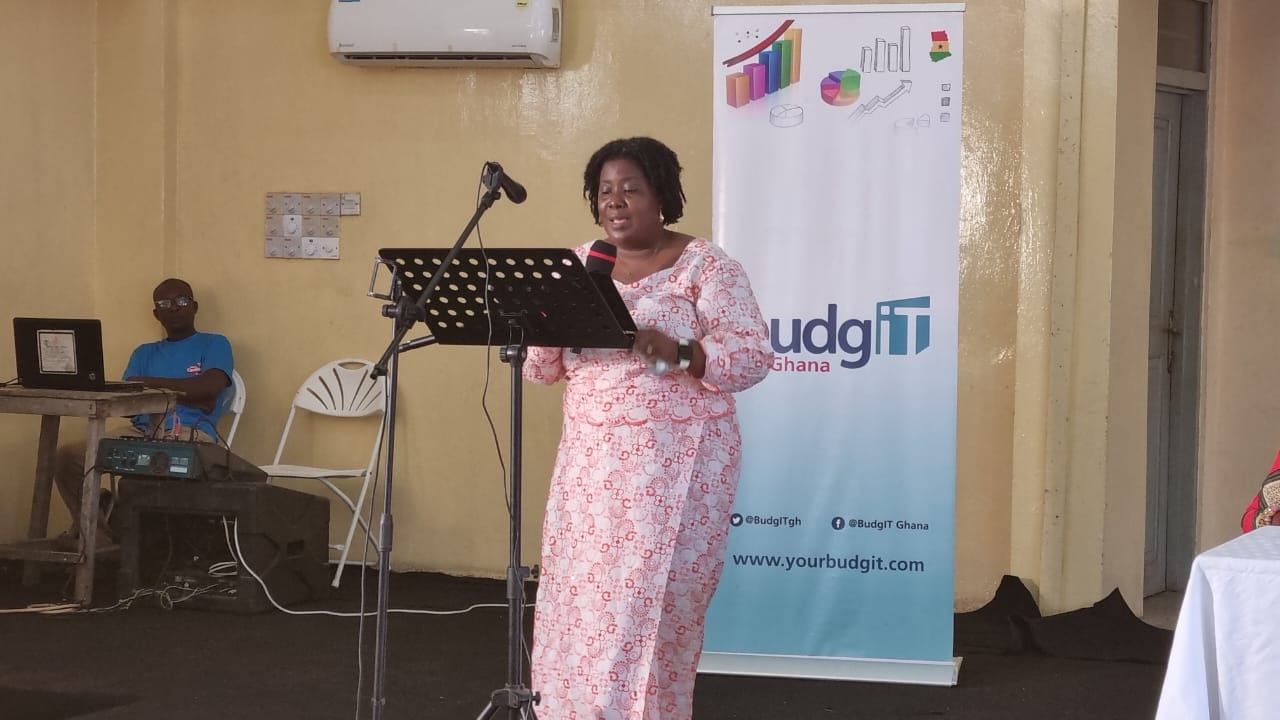 Another keynote address was made by Mr. Adjei Acheampong, the Development Planning Officer at Sekondi Metropolitan Assembly, who also had a lot to say, coming from his field of work, about the gray areas involved in holding duty bearers more responsible.
The keynote addresses presented by both Dr. Gaisie and Mr. Adjei Acheampong set the stage for a lively discussion between participants and panelists about their shared experiences.
We were graced by the closing remarks of the Apremdohene Nana Egya Kwamina XI of Essikadu Traditional area, who thanked BudgIT Ghana for the platform and for being the "voice to the voiceless".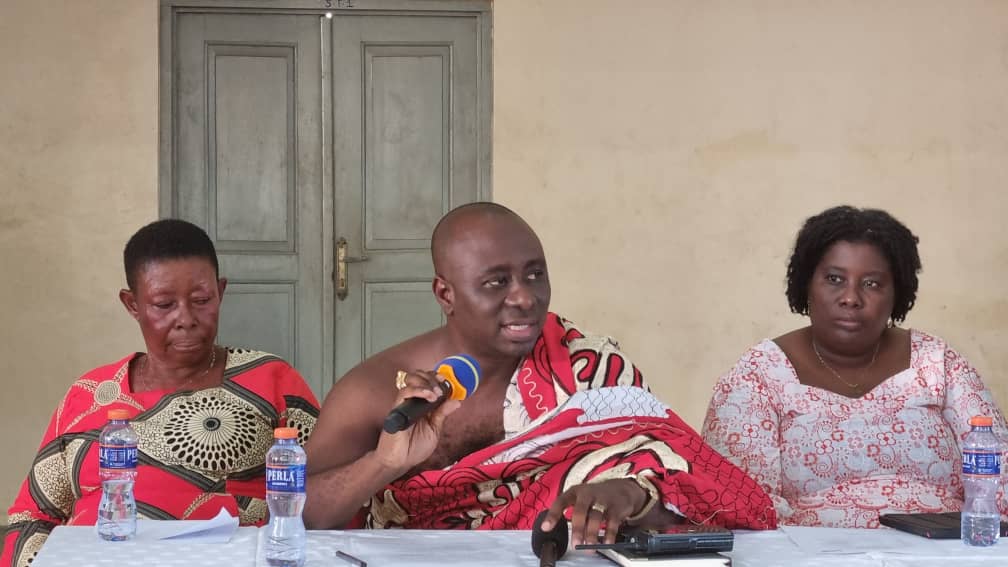 Over a splendid lunch filled with refreshments, photoshoots and networking, the program came to an end with each participant leaving satisfied and in high spirits.