On Monday 4th July 2022, Budgit Ghana held a town hall meeting in Cape Coast on the theme "Stakeholders role in Boosting Health Sector Accountability and Vaccine Equity in Ghana," at the Cape Coast Municipal Assembly Hall. The expectations for this meeting was to review and discuss the ways by which citizens of Cape Coast can advocate for better service delivery and transparency from the government in connection with the health sector.
Participants were welcomed to the discussion by Budgit Ghana Lead Researcher, Mr. Khiddir Iddris, who gave a brief overview on the agenda for the gathering, generally speaking on how relevant it is for citizens to deliberate on healthcare accountability issues during meetings like this.
"Accountability is gradually becoming a major issue in Ghana's healthcare sector. Accountability includes the procedures and processes by which one party justifies and takes responsibility for its activities."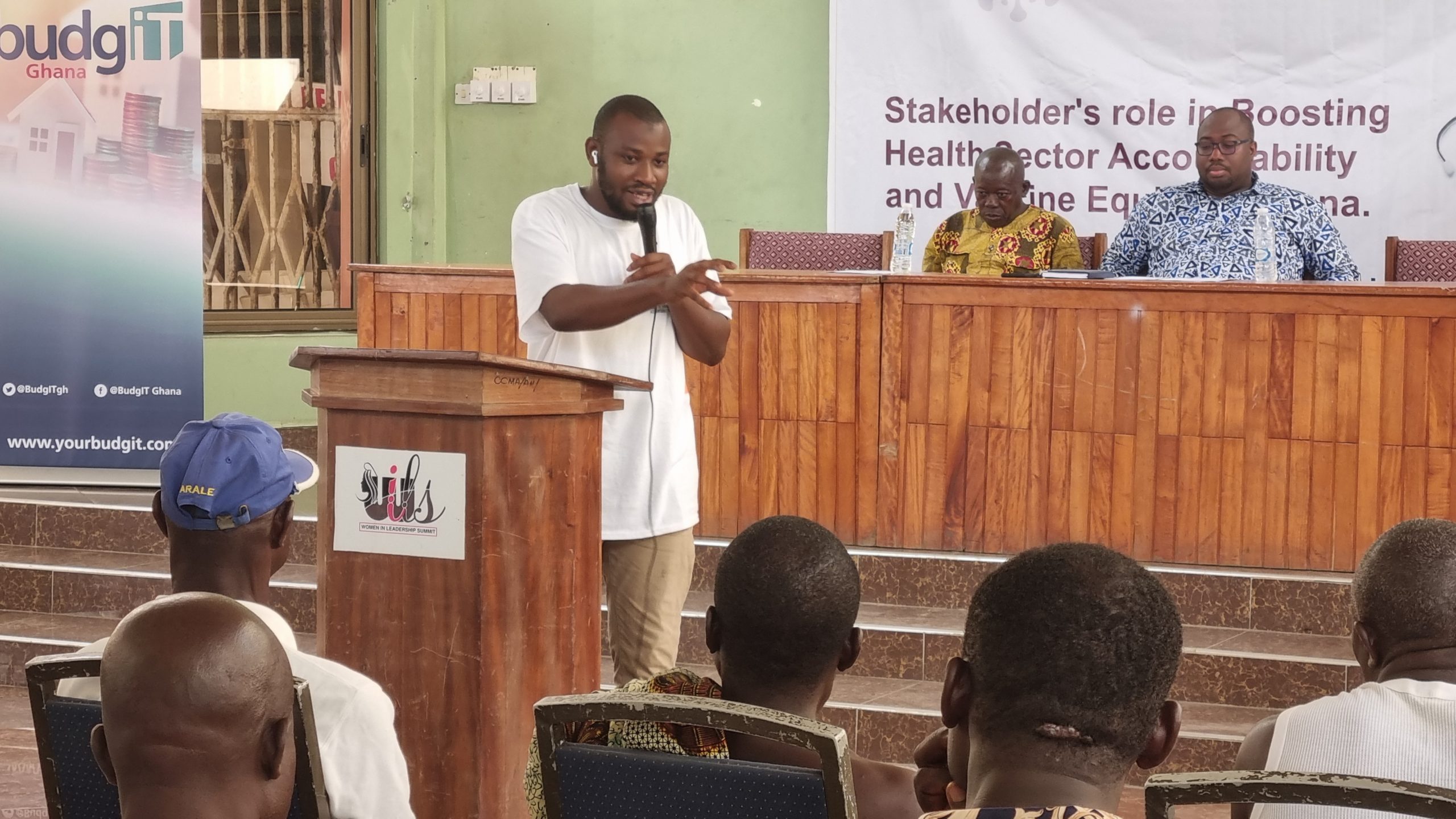 Mr. Khiddir gave an example of how citizens found it difficult to cope during the pandemic, though a lot of financial aid from foreign donors was provided to the government, stating that this wouldn't have happened if our advocacy levels and demand for better transparency from the government were high.
Deputy Country Lead at Budgit Ghana, Mr. Felix Ankrah, in his keynote address explained that the term 'accountability' goes beyond just the mere responsibility of delivering a task or service. It also means answerability about delivery of service in a timely and efficient manner.
"In 2001, the African Union (AU) member states signed the Abuja Declaration, thereby pledging to allocate at least 15% of their national budgets each year to improving their healthcare systems. To this day, fulfilling this pledge has been a struggle for these African States, and as things continue to play out, no one is asking the right questions and holding them accountable to their claims."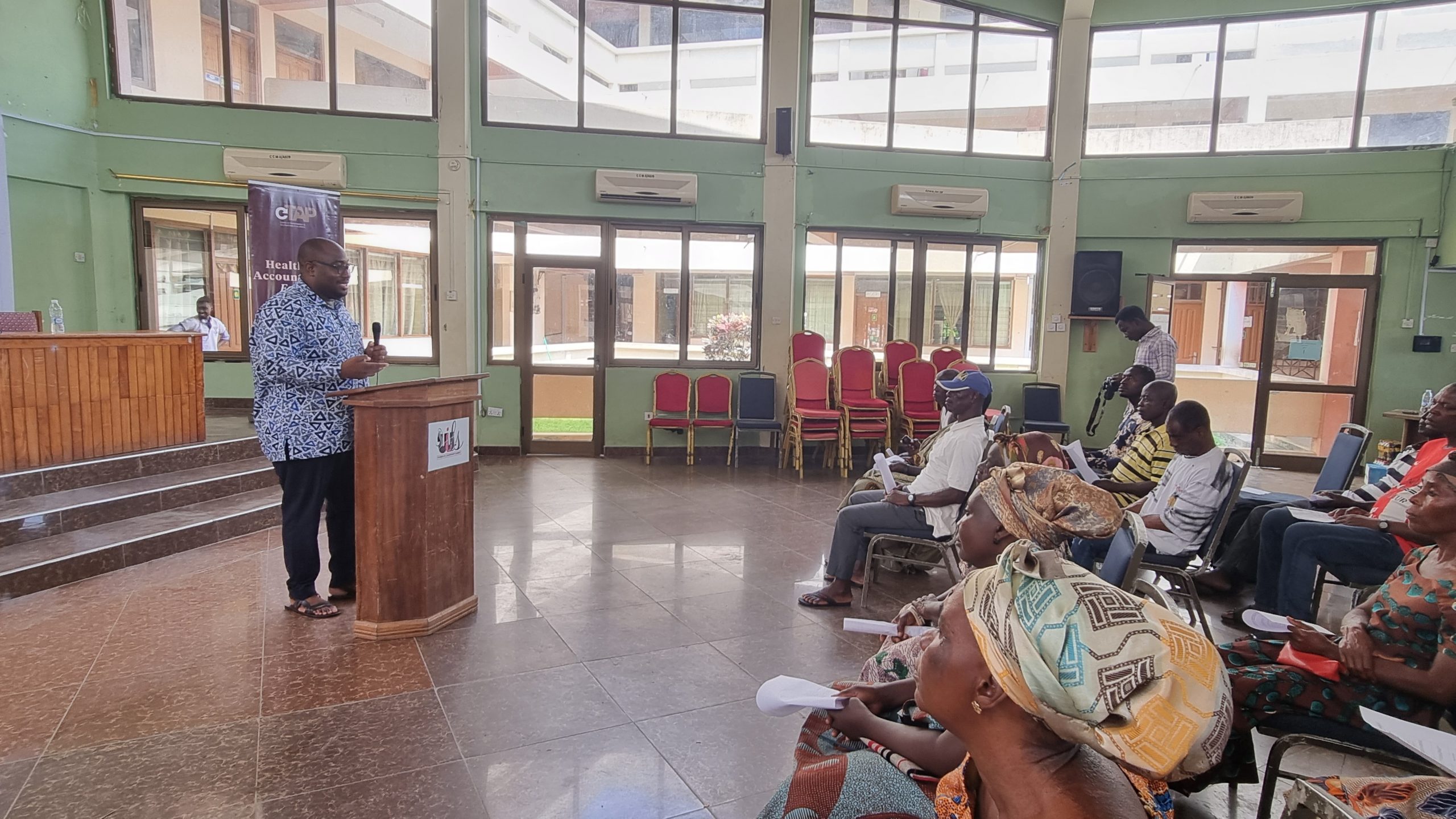 Mr. Felix also highlighted in his presentation the importance of converging with traditional leaders and stakeholders from the government in meetings such as this that seek to explore accountability systems in Ghana.
Following Mr Felix Ankrah's presentation, there was an open discussion moderated by Isaac Kwame Mensah, a member of BudgIT Ghana, during which attendants expressed the kind of distress they went through during the pandemic. Many attendants elaborated on how the pandemic affected their socio-economic lives, especially those in the informal sectors who were forced to halt their main source of livelihoods due to the lockdown.
Their accounts of these main challenges during Covid were generally centered around issues like the reduction in their income, decrease in customer base and sales and severe changes in the overall nature of their works.
Along these discussions, Mrs. Adwoa Atta, a market woman from the Market Women Association of Cape Coast expressed in particular her dissatisfaction with the way the palliatives and other financial aids were distributed by the government.
"When the palliative packages were introduced, there were some that received them and others that didn't. For those of us in Cape Coast, most of us didn't receive anything with respect to these packages. So I would say the government didn't really do a good job in distributing it evenly."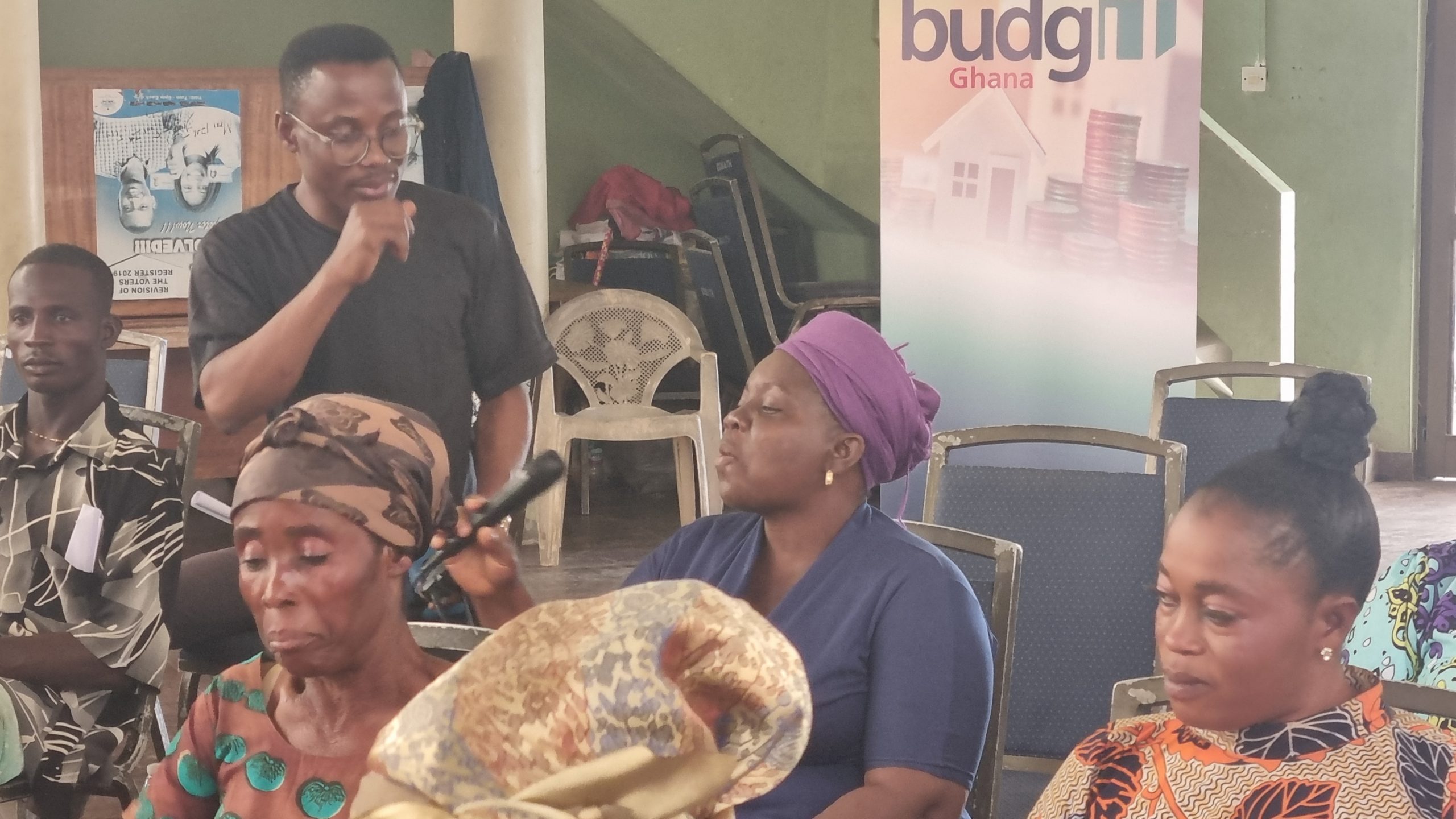 She took the liberty to speak about the benefits of having on their side Civil Society Organizations like Budgit Ghana who can help monitor the government's compliance with their commitments and the promises they made.
The Town Hall Meeting was well-attended by key stakeholders including government officials, representatives of civil society organizations, the business community and the media.