BudgIT's COVID-19 Transparency and Accountability Project (CTAP) has made outstanding contributions to the fight against the COVID-19 epidemic in Ghana. The project aims to increase openness in the healthcare industry, examine the government's COVID-19 spending, and push for vaccine equity. As the project moves into its vaccine campaign phase, we want to dispel vaccine myths, provide precise information about the COVID-19 vaccine, and underline the necessity of comprehensive vaccination in achieving herd immunity and protecting public health.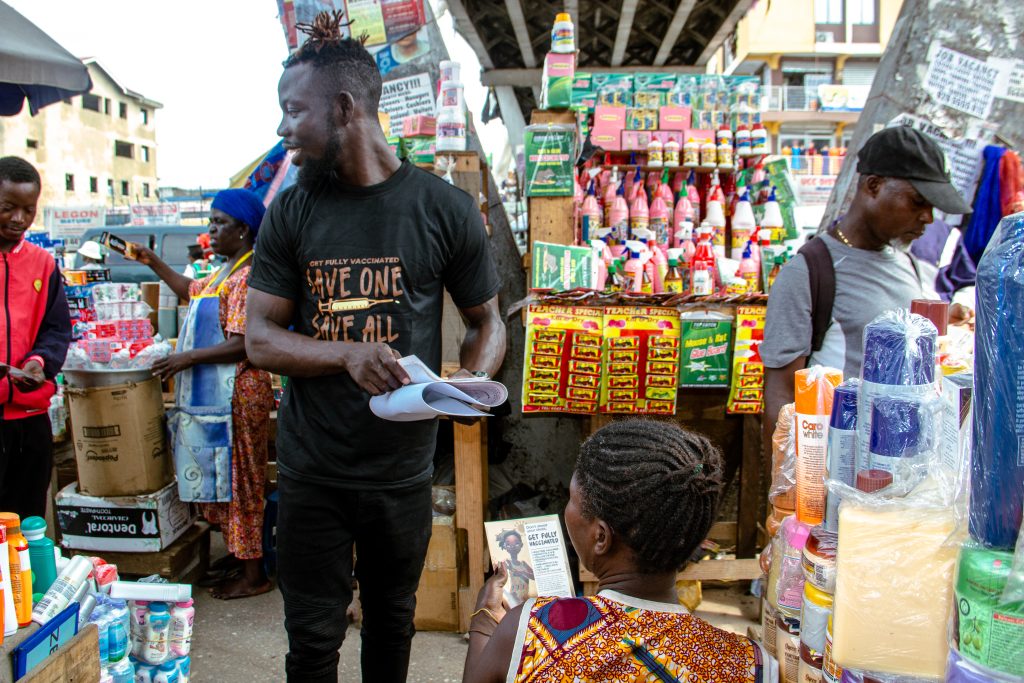 In Phase III of the initiative, the "Get Vaccinated Now; SAVE ONE, SAVE ALL" campaign is a comprehensive awareness engagement train that includes town hall meetings, market activation storms, radio, social media engagements, and many other activities. BudgIT Ghana recently staged a market storm in Kaneshie Market, a bustling pedestrian mall renowned as one of the largest in West Africa, as part of the promotion. The market served as a vital location for the SAVE ONE, SAVE ALL campaign, with around 10,000 people passing through each day from various sections of the country and the West African sub-region. The team set out to educate and increase awareness about the COVID-19 vaccine, clarify myths and misconceptions, and emphasize the importance of herd immunity.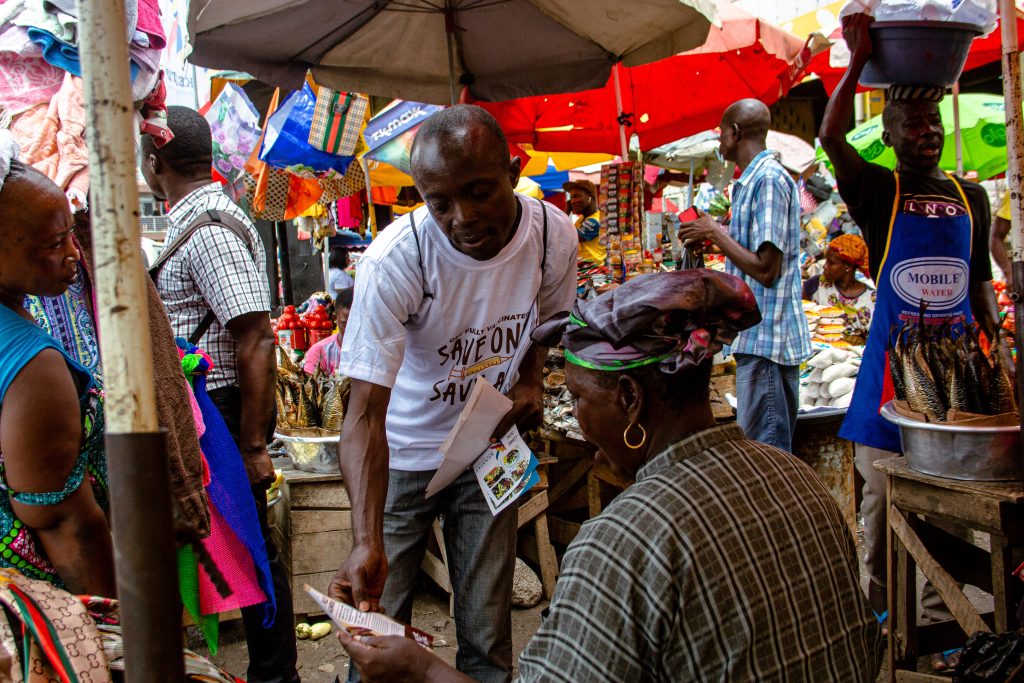 We started the engagement by making courtesy calls to the mother and sub-queens of the Kaneshie Market, the complex's administration, and the Kaneshie Market Clinic. The thoughts and ideas exchanged during these trips helped encourage vaccination throughout the community. While conversing privately with market patrons, vendors, and local authorities, the crew distributed campaign materials like leaflets, banners, and posters. We highlighted Ghana's long history of effective vaccination programmes, noting routine childhood vaccinations and other vaccines, including those for Malaria, Tetanus, and Yellow fever, that have earned much community acceptance.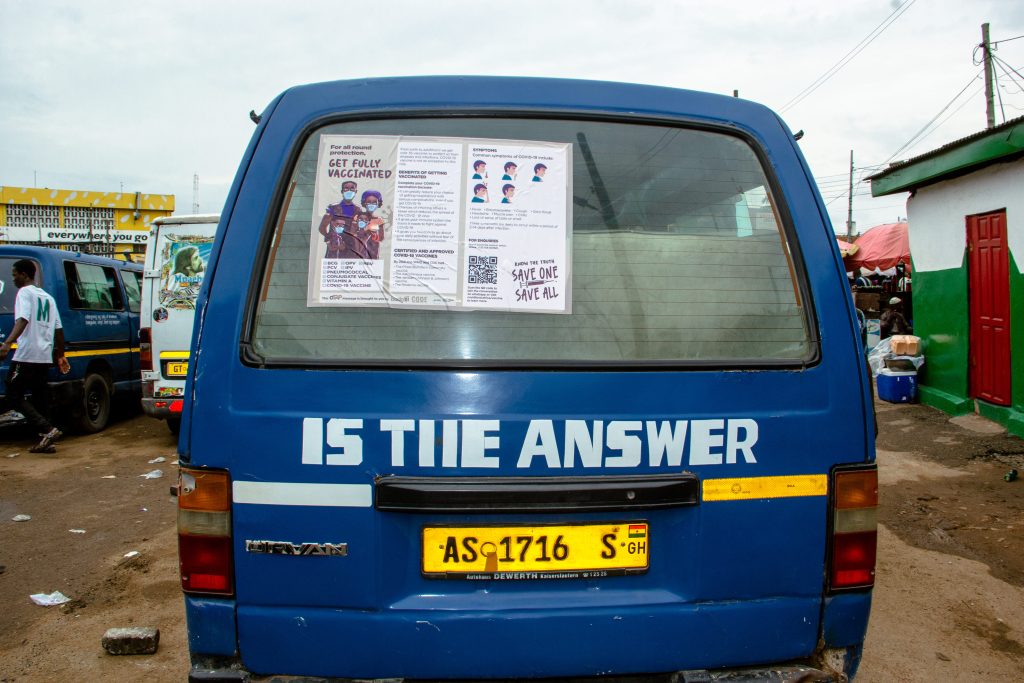 However, the campaign was successful in exposing vaccine falsehoods and inspiring support. Many people expressed their doubts, experiences, and questions, which the team thoroughly answered. Additionally, we gave out promotional materials to market patrons to share with their friends and neighbours, showing a rise in interest in vaccination and the vaccine itself.
We also hosted radio discussions at Kanesh Urban Radio, a well-known community media organization. The lively conversation drew over 20,000 listeners from within and outside the community, helping to disseminate the message of the SAVE One, SAVE ALL campaign. During the discussion, we stressed the significance of collaboration among government agencies, stakeholders, and communities to dispel vaccine myths and ensure vaccine equity. BudgIT continues to extend its SAVE ONE, SAVE ALL campaign across Ghana to increase vaccination rates and foster a greater understanding of vaccines' vital role in safeguarding public health throughout the Kaneshie Market community and beyond.