BudgIT's COVID-19 Transparency and Accountability Project (CTAP) aims to promote transparency in Ghana's healthcare sector, scrutinise government expenditures related to COVID-19, and champion vaccine equity. BudgIT has started a campaign called "Get Vaccinated Now; Save One, Save All" to refute vaccine misconceptions, raise awareness of COVID-19, and educate the public about routine immunisations. We have engaged over 85,000 Ghanaians in Kumasi, Tamale, Somanya, Ada Kasseh, Ada Foah, Kaneshie, Agbobga Haatso, Mamprobi Sempe, and the University of Ghana-Legon Campus through community engagement sessions and market storm events. 
Local Community Engagement Sessions
BudgIT Ghana's CTAP team gathered over 100 participants from various backgrounds—patients, community members, medical professionals, and young adults—for interactive sessions with locals at various primary healthcare facilities and community event centres. The discussion focused on vaccine acceptance and exposing vaccine myths, such as the efficacy of the COVID-19 vaccine. Furthermore, the health sector accountability movement has sparked conversations about establishing a national agenda for robust primary healthcare facilities. The attendees were particularly receptive to vaccine information and learning about the situation of our primary health centres. These local involvement meetings serve as a knowledge-sharing forum for driving Primary Healthcare system improvements.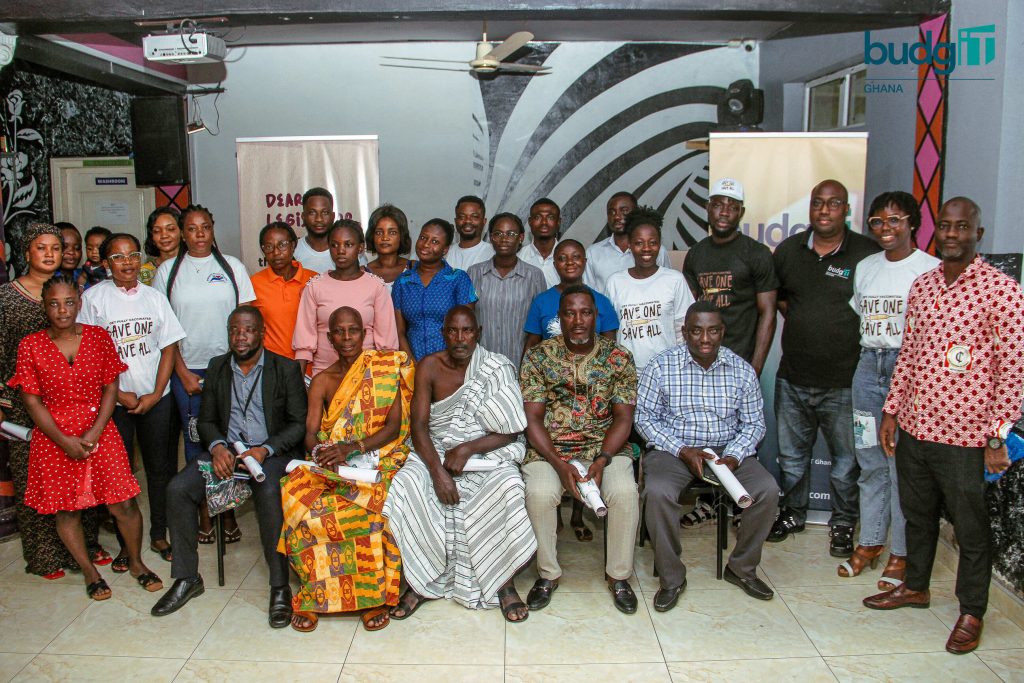 Community Engagements: God's Love Tabernacle Church – Agbogba Haatso and St Francis of Assisi Church, Sempe
We recognise the transformative impact of community and faith-based organisations. BudgIT collaborated with local communities at God's Love Tabernacle Church in Agbogba Haatso and Assisi Church in Mamprobi Sempe to raise vaccine knowledge and remove myths. These community engagements unite people from many backgrounds to work towards a similar goal: preserving public health. We fostered open dialogues and interactive sessions where we answered questions, addressed concerns, and offered critical facts regarding the COVID-19 vaccination. The team built a safe space for discourse by partnering with these churches, ensuring that correct information reached congregants and community members. Faith and community came together to create trust and understanding in the COVID-19 vaccination efforts.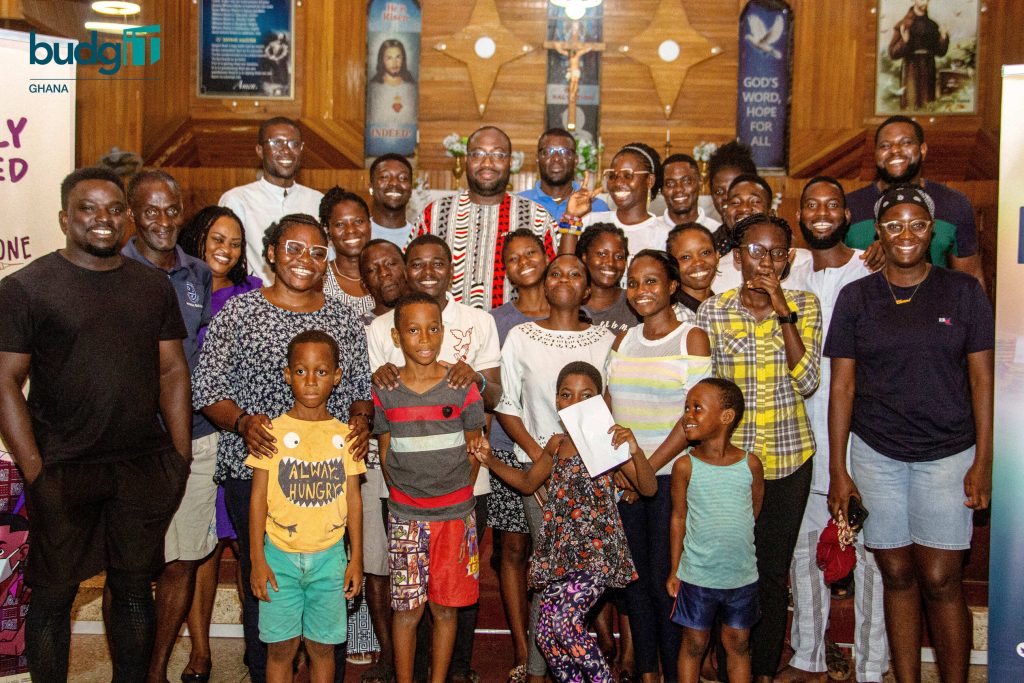 Market Storm Activities: Ada Kasseh and Kaneshie Market
Taking the CTAP campaign to Ada Kasseh, Ada Foah Community, and Kaneshie Market provided excitement and outreach. We recognised that marketplaces are essential community centres where information spreads like wildfire. We approached vendors and customers with attractive promotional materials and stimulating discussions about vaccines. The market storm activities were a delightful mix of education and fun. Through creative displays and eye-catching materials, we captured the attention of passersby, drawing them into meaningful conversations. Market attendees eagerly participated in the discussion, giving their perspectives and experiences, and the CTAP message spread like wildfire throughout the marketplaces.
Campus Storm at the University of Ghana Campus – Legon
As we set ablaze the marketplaces and town halls in Ghana with a powerful wave of awareness, the team understands the pivotal role of the youth in shaping the future and recently took by storm the University of Ghana Campus – Legon.
With a contagious energy and an unwavering determination, we engaged with students, faculty, and staff, encouraging them to become ambassadors of accurate information and vaccine awareness. The campus storm was a thrilling experience, leveraging social media and digital platforms to connect with the university community and harness the power of technology and the vibrant spirit of the campus.
Challenges
As it is with every campaign, the team faced a myriad of issues, including having people who are against the efficacy of the COVID-19 vaccines and driving for hours to reach communities for engagements, Sunday meetings, church services to meet church members and language barriers facilitating the need to have interpreters.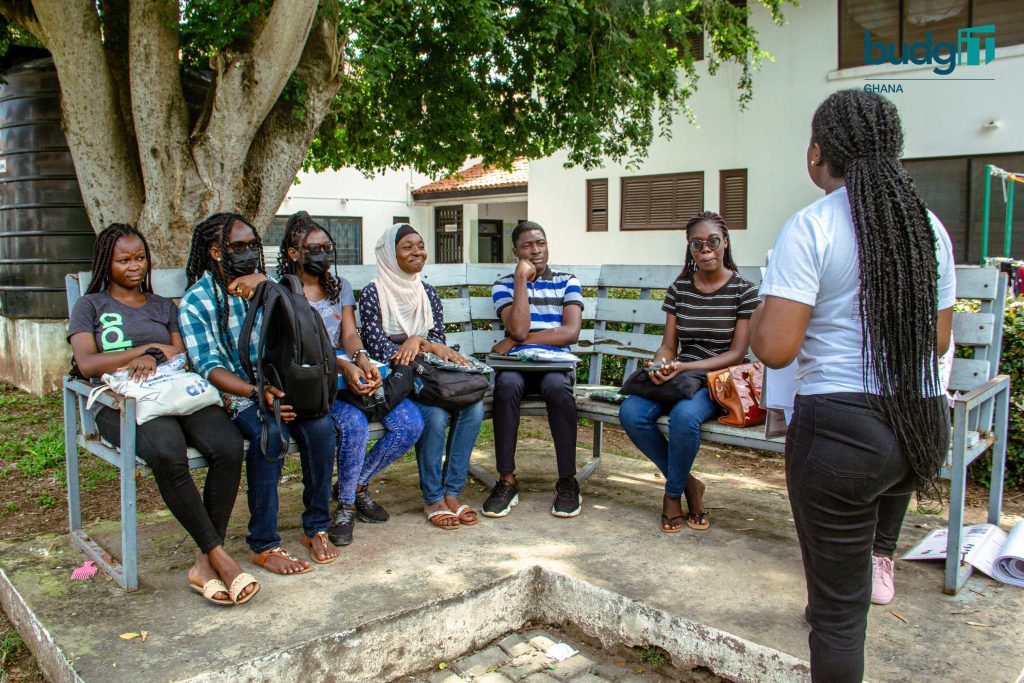 What Next
What Comes Next? 
BudgIT Ghana looks forward to the Primary Healthcare Dialogue and Vaccine Equity Stakeholder Meetings in Accra and Kumasi. These crucial sessions will bring together prominent directors from the Ministry of Health, Ghana Healthcare Professionals, esteemed CSOs, and international healthcare organisations. We aim to produce robust policy recommendations to enhance health sector accountability through these collaborations.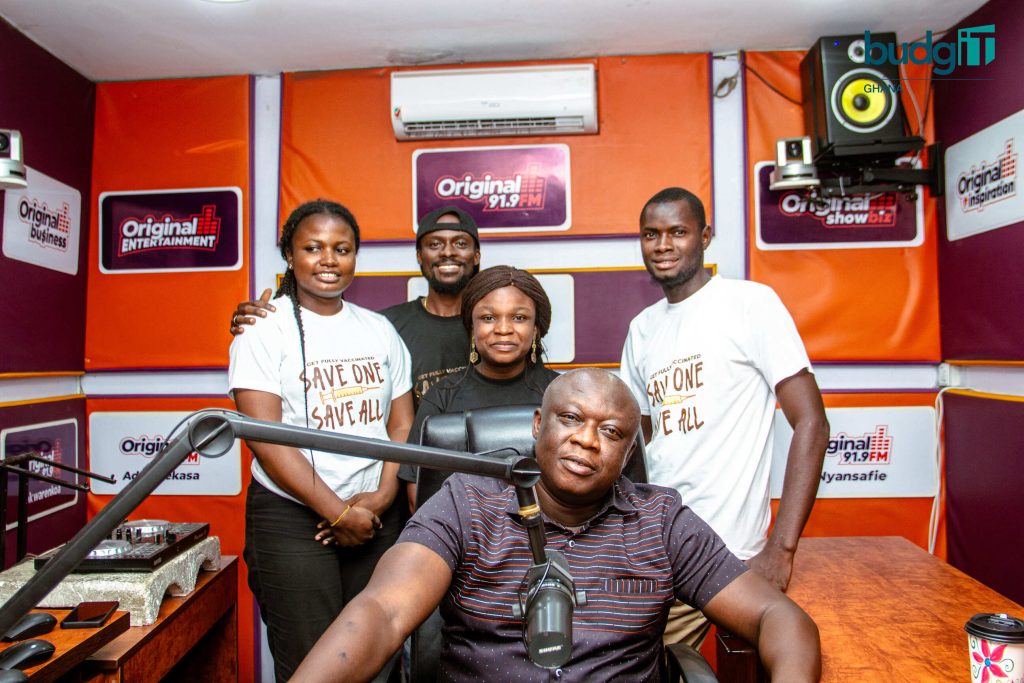 Conclusion
BudgIT Ghana remains committed to civic empowerment, good governance, and societal development missions. We have extended our efforts to enhance health service delivery because we care about citizens' well-being. The government can improve health outcomes, reduce poverty, and drive economic growth with a sound health system. Our CTAP Campaign builds a network of informed and empowered citizens who demand accountability from their leaders to build better health systems and collaborate within local communities to safeguard one another and achieve a healthier, more immunised society.